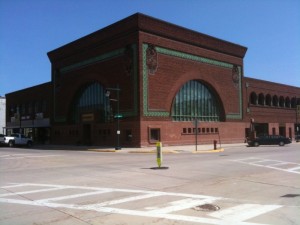 A couple weeks ago I finally made it down to Owatonna, Minnesota, to see one of the handful of small-town banks designed by legendary architect Louis Sullivan, father of the modern skyscraper.  Sullivan was also a mentor to Frank Lloyd Wright, preceding him in the Prairie School of architecture he would later make famous.
The National Farmers Bank building, built in 1908, is the biggest and most elaborate of Sullivan's "jewel boxes."  It's a red brick and terra-cotta cube with enormous, stunning arched stained glass windows on the street sides, which are echoed in the main lobby by large murals of the same shape.
Here's one of the arched windows: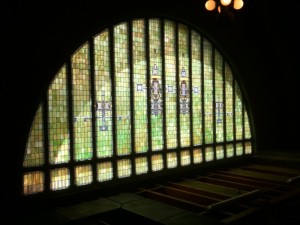 And this is the mural opposite that window in the lobby: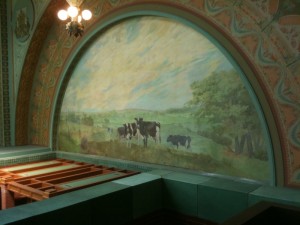 I loved the detail on these windows, on the ground floor at the very corner on the street sides: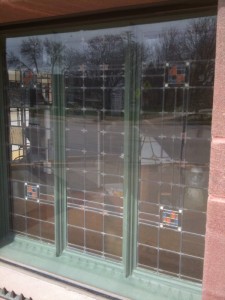 They sure don't make 'em like that anymore.