The family is fresh back from a long weekend of camping up near Mellen, Wisconsin.
The boys threw rocks in the lake and burned a whole bunch of stuff.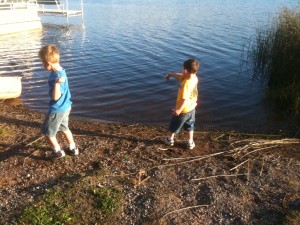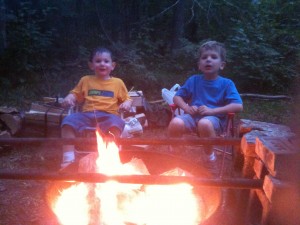 We all did some mondo hiking at Copper Falls State Park and some paddleboating and swimming at our home away from home, Wildwood Haven Resort and Campground (highly recommended!).
Sweet Miss Vivi cooked up some rockin' camp vittles.